Jump in and get started!
I love this pattern by Children's Corner. The first smocked bishop I made was a vintage pattern from the 1950s and I had to modify it to work with a pleater. The Children's Corner Bishop is designed to work with a pleater or you can pleat by hand.
The Children's Corner bishop is available in two size ranges: newborn to 24 months and three years to six years. The pattern is printed on tissue and is not nested. As I mentioned in my blog about the Lee dress, this is a big plus for those who have an heirloom sewing or smocking business.
The instructions are clearly written on large folded sheets. The pattern pieces fit together flawlessly and the finished garment is beautiful. As with the Lee dress, a smocking design plate is included but you can use another one if you want.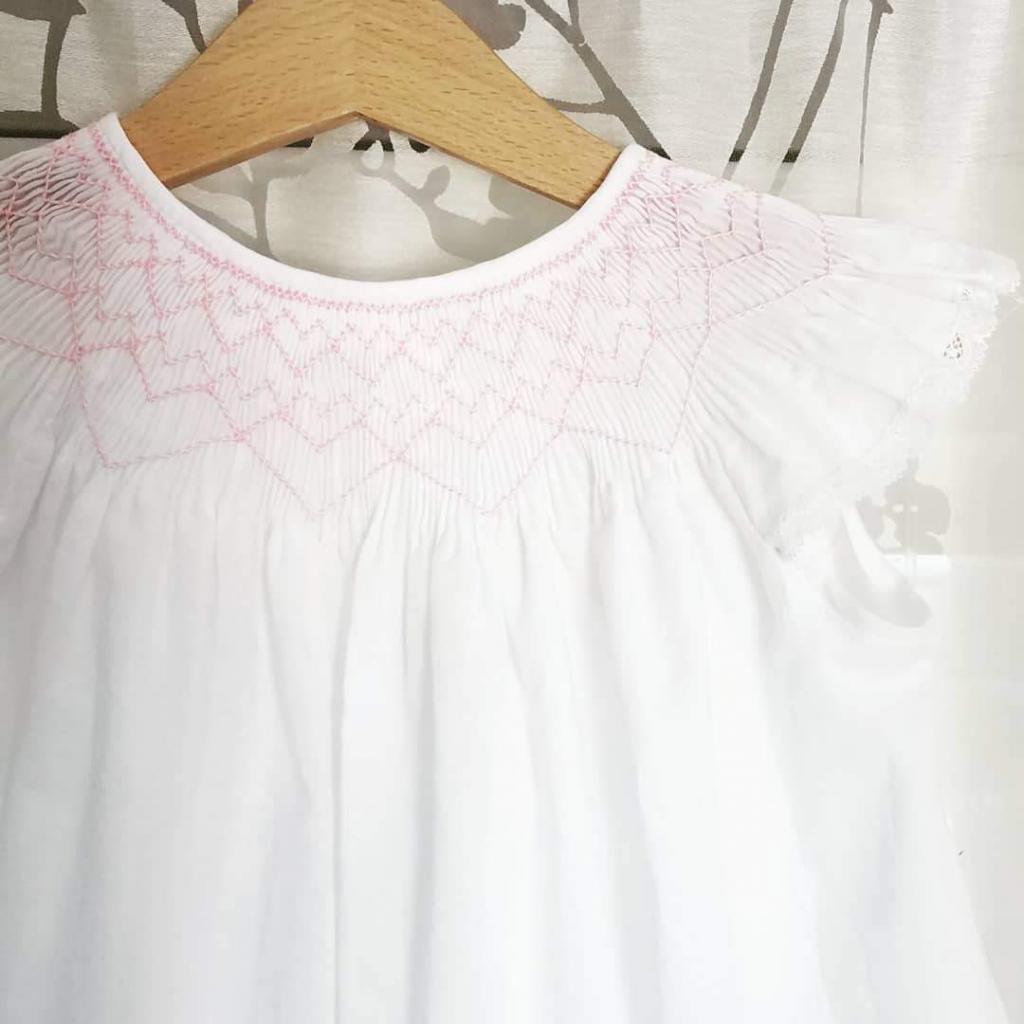 I made this pattern twice. The first time I made view A with white cotton batiste in size 12 months with angel sleeves trimmed with cotton heirloom lace. The second time I made view A in size six with puff sleeves, also trimmed with cotton heirloom lace. For that one I used this charming 100% cotton vintage roses print by Stof Fabrics.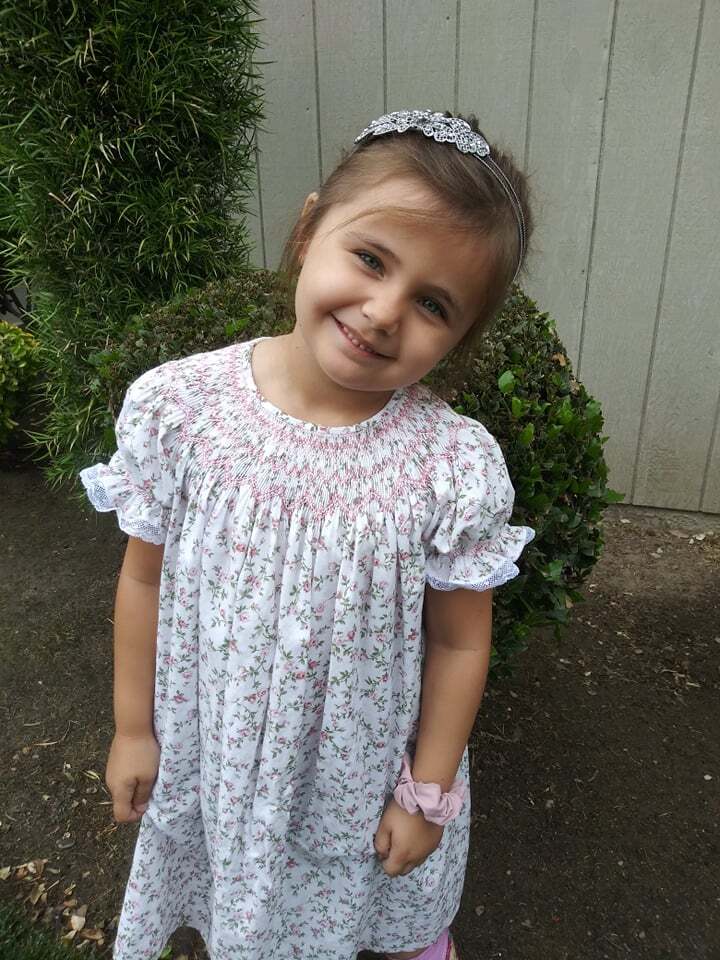 The Children's Corner Smocked Bishop is recommended for advanced sewers, which I agree with. If you're just getting into smocking, you may have received advice from smocking veterans cautioning you not to start with a bishop. Bishops present some challenges that are more easily overcome when you have some experience in pleating and smocking. For example, there is a much longer piece of fabric to run through the pleater, or to pleat by hand. And the seams are sewn before pleating, so that can be a little tricky too. But if you're dying to try it, go for it! I've got a few tips for you. The Children's Corner pattern instructions have some great tips too, as usual.
Here's my first "tip": The difference between view A and view B is a little hard to see and might be a bit puzzling for the beginner. View A has a seam all the way down the center back that you leave open until after you finish pleating and smocking. If you have a pleater, this is the view you will need to make. View B just has an opening at the top for a continuous bound placket. You can use this view if you are pleating by hand.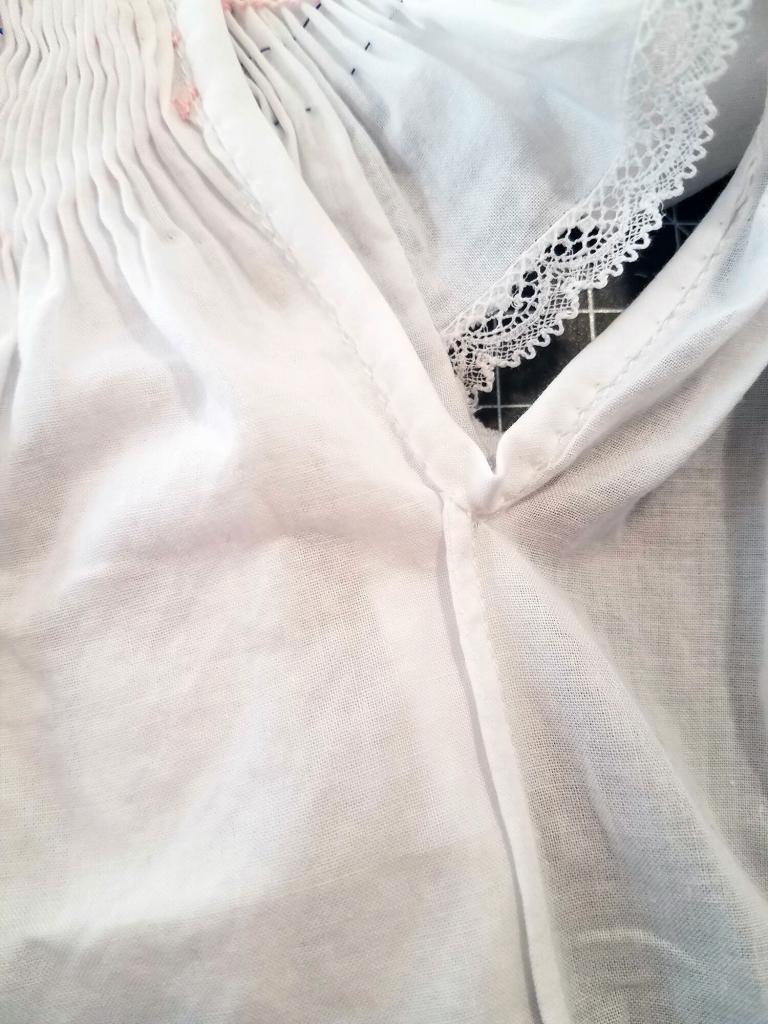 Instruction number 5 tells you that there is no need to back smock the holding row. However, there are no other instructions regarding back-smocking. The reason for this is that only the top (holding) row would normally be smocked on a bishop. This pattern uses sewing tape instead. No other back smocking is needed.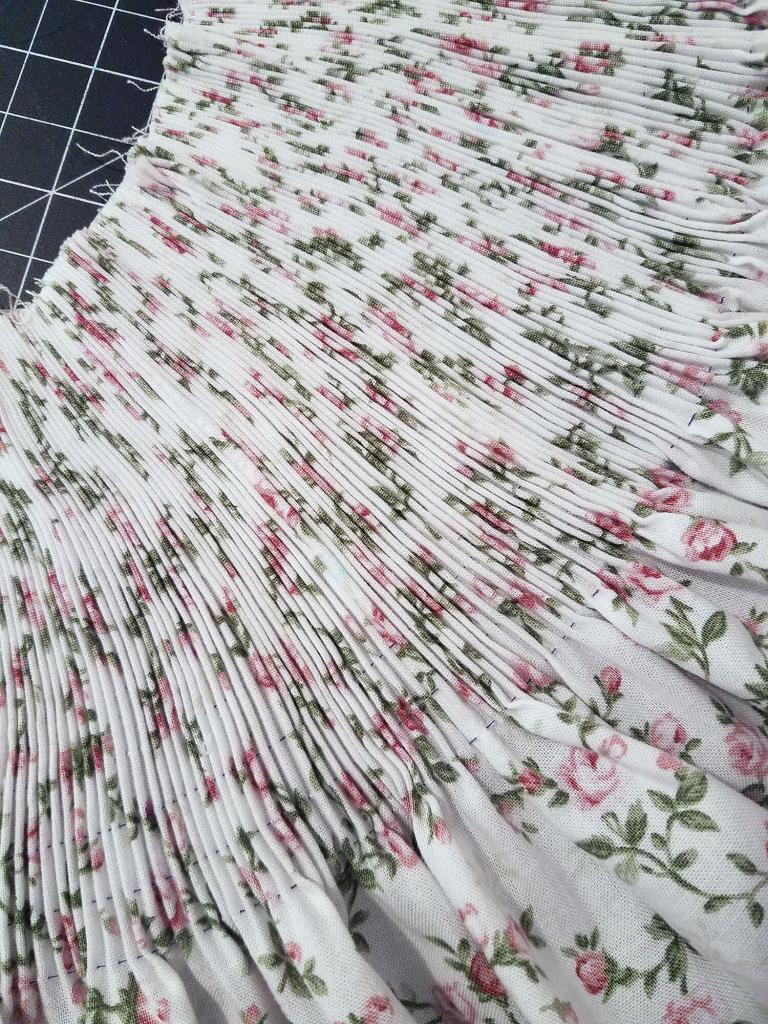 Instruction number 3 recommends that you sew the sleeve seams and trim to 1/8" unless you have experience pleating with serged seams or French seams. I simply can't bear to see raw edges anywhere, so I used French seams. You can watch my quick video on that here. It is easier with batiste, but I also ran French seams through the pleater with cotton fabric similar to the weight of Kona cotton. Given the price of pleater needles, that was an anxiety-inducing experience but successful nonetheless. Patience is the secret.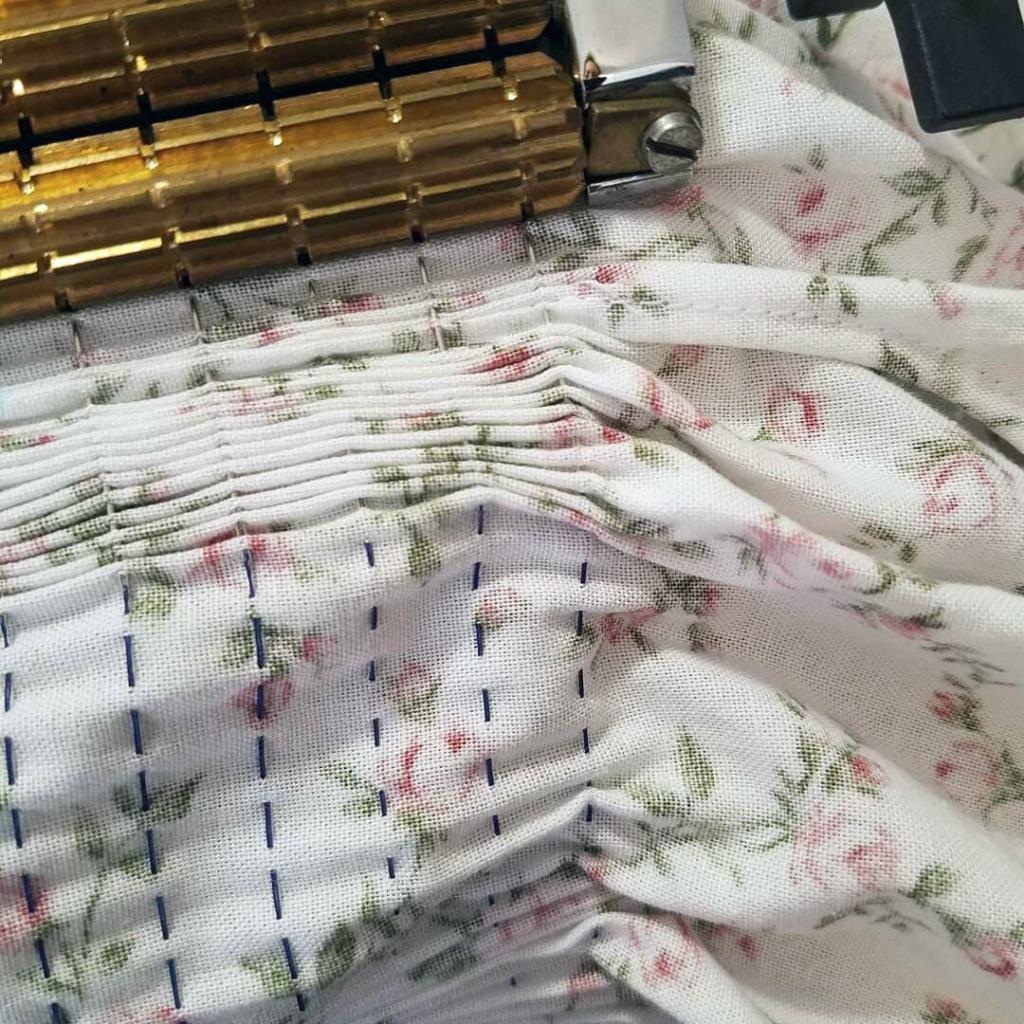 Now that you've got the pleating finished, let's start smocking! This pattern doesn't include a template to shape the neckline, but you can make one yourself. I used cardstock for mine.
For the first dress, I started out using the smocking design that comes with the pattern. For some reason, I didn't like the way the second row was looking. I'm not sure why. I might have been doing it wrong. At any rate, I pulled it out and decided to wing it. I smocked an easy heart design instead. It was in February after all and it gave me something to post on Instagram for Valentine's Day.
For the second dress, I decided to wing it again but was a little disappointed in the first few rows. Here is the reason: Children's Corner provides a great tip about pleating a sample of your fabric, which I ignored. The bulkier weight of the cotton I used for the second dress resulted in a very dense distribution of pleats, so the smocking was very compact. But it turned out well anyway, and my granddaughter loved it so much she slept in it!